For those moments melting on the couch with your favourite show playing on loop. Stop feeling guilty for not doing a thing. You are practicing self-care or me-time with this mask.
What you will feel
It is a hydrogel mask (a transparent film of biocompatible material).
When applied, you will notice an inmediate fresh feel and a slight tingling while the active ingredients penetrate your skin.
After inmediate removal, your face will be illuminated and expression lines will have blurred.
Leave on all left serum till it has been absorbed, for a juicy and glowy finish.
If used weekly, helps against redness, acne, skin bumps and wrinkles.
How to use
With a clean, dry face and in front of a mirror (becoming a hero takes practice).
Remove the clear protection cover and place the top and bottom part of the mask on your face, using the tips of your fingers.
If you have a beard, you can use the bottom part of the mask for your neck.
Leave to work for 15 to 20 mins.
Remove the mask and gently massage the remaining serum into your face and neck.
Niacinamide 5%
Anti-aging, anti-wrinkle, stain remover, hydration, helps against pimples, rosacea and dermatitis
Hyaluronic acid
Hydration cubed
Collagen
Hydration
Gotu Kola
Antibacterial, anti-inflammatory, moisturizing, regenerative
Green tea
Antioxidant, antimicrobial, anti-inflammatory
Red algae
Moisturizer, protective barrier, hydration
Ginseng
Nutrition, improves circulation, antioxidant
Frequently asked questions
Does it work if you have a beard?+-
- Yes because it comes in two halves. If you have a beard, put the top part on your face and the bottom one on your neck.
How long does it last?+-
- Using one mask per week, the box is designed to last 1 month. 4 masks per box.
How many masks does each box bring?+-
- Each box contains 4 masks packed in an individual envelope.
What is the hyp around hydrogel?+-
- It is a material that is used in tissue engineering due to its biocompatibility, that is, it has a composition similar to our skin.
Why is a hydrogel mask better?+-
- It is dope since it facilitates the transmission of the active ingredientes to the skin and minimizes intolerances.
How 'green' is it?+-
- The Heroes Recharging Masks do not contain parabens, sulfates, or silicones and is cruelty free.
- Dermatologically tested on all skin types.
#BatManWHO #ReadytoSIWON #OnlyhydroMask
Free shipping is available if a minimum amount is spent.
Free shipping for all orders:
Spain (peninsula and Balearic Islands), Portugal (continental) with standard shipping service.
Free shipping for orders over €50:
Germany, Belgium, Slovakia, Slovenia, Spain (Canary Islands), France (mainland), Netherlands, Hungary, Lithuania, Luxembourg, Poland, Czech Republic, Austria, Denmark, Ireland, Italy (mainland) and Latvia.
Free shipping for orders over €100:
Estonia, Sweden, Croatia, Finland, Bulgaria, Italy (Sicily), Romania, Greece, France (Corsica) and Portugal (Azores and Madeira).

Deliveries in 2/3 working days:
Spain (peninsula and Balearic Islands), Portugal (continental) with express delivery service.
Deliveries in 3/5 business days:
Germany, Belgium, Slovakia, Slovenia, France, Holland, Luxembourg, Czech Republic, Austria, Denmark, Ireland, Italy, Finland, Romania.
Deliveries in 7/10 working days:
Bulgaria, Croatia, Estonia, Spain (Canary Islands), Greece, Hungary, Latvia, Lithuania, Poland, Portugal (archipelagos), Sweden.
Our couriers are DHL, UPS, CorreosExpress or Correos (depending on whether you choose standard or express shipping). Delivery times count from the moment your order leaves our warehouse. The order processing time is 24/48 working hours. Deadlines may change due to bank holidays or due to causes beyond Siwon's control. Under no circumstances do the indicated deadlines constitute a guarantee of delivery. Orders with free delivery to Spain and Portugal have a delivery period of 3 to 5 working days.
Spread the love
Valoración de los clientes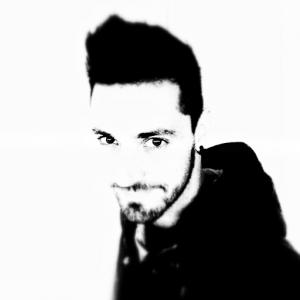 I
08/24/2021
Isma
De 10
Productos efectivos, de calidad,con ingredientes naturales y un packaging inmejorable! Marca responsable,con mucha atención al detalle y que trasmiten muy,muy buen rollo. Lo recomiendo 100%.
08/04/2021
Rubenko

Spain
Relación calidad-precio
Buena calidad. Buenos resultados. No son productos baratos pero tienen una buena relación calidad-precio.
un 10
Productos de primera calidad que funcionan y que la publicidad no es engañosa.
los productos son una maravilla
El envío fue estupendo. Tenéis muy buen rollo en general y los productos una maravilla, así los extras. Me he quedado con ganas de compraros más cositas y probar vuestros otros productos. Aún no he tenido oportunidad de usar el protector solar, pero el Giggleberries 10 de 10, súper agradable el olor y la textura.