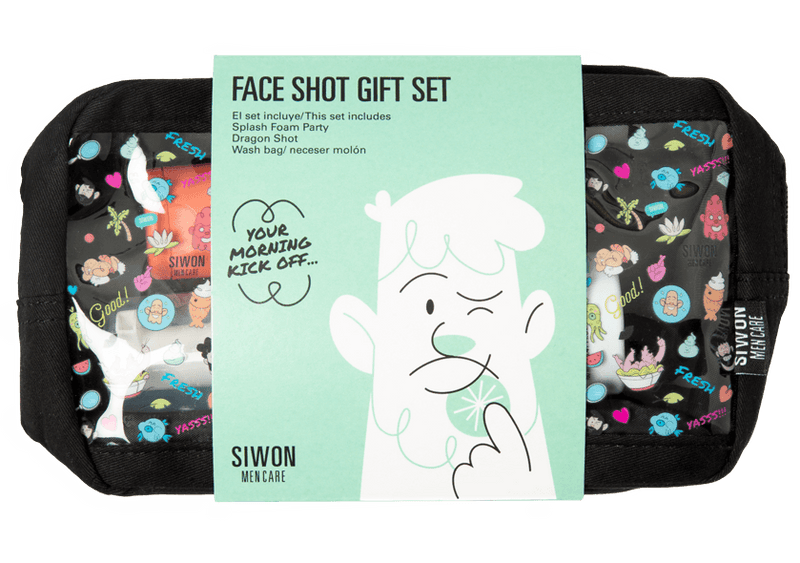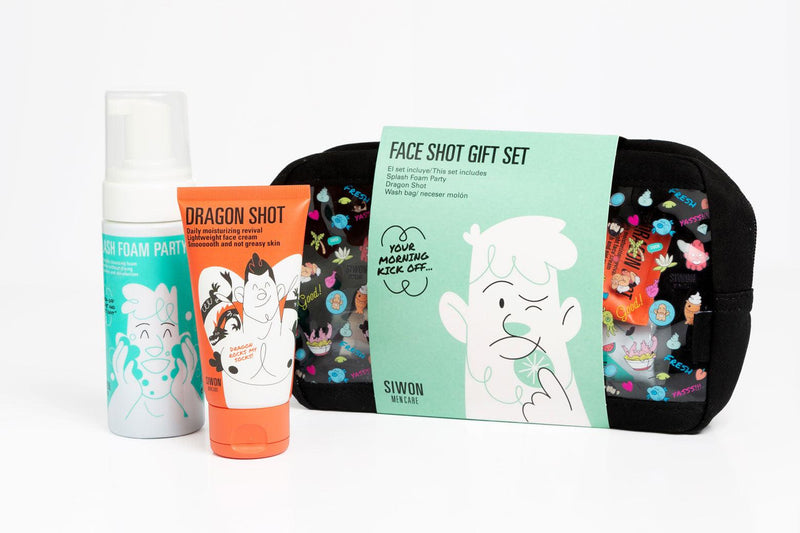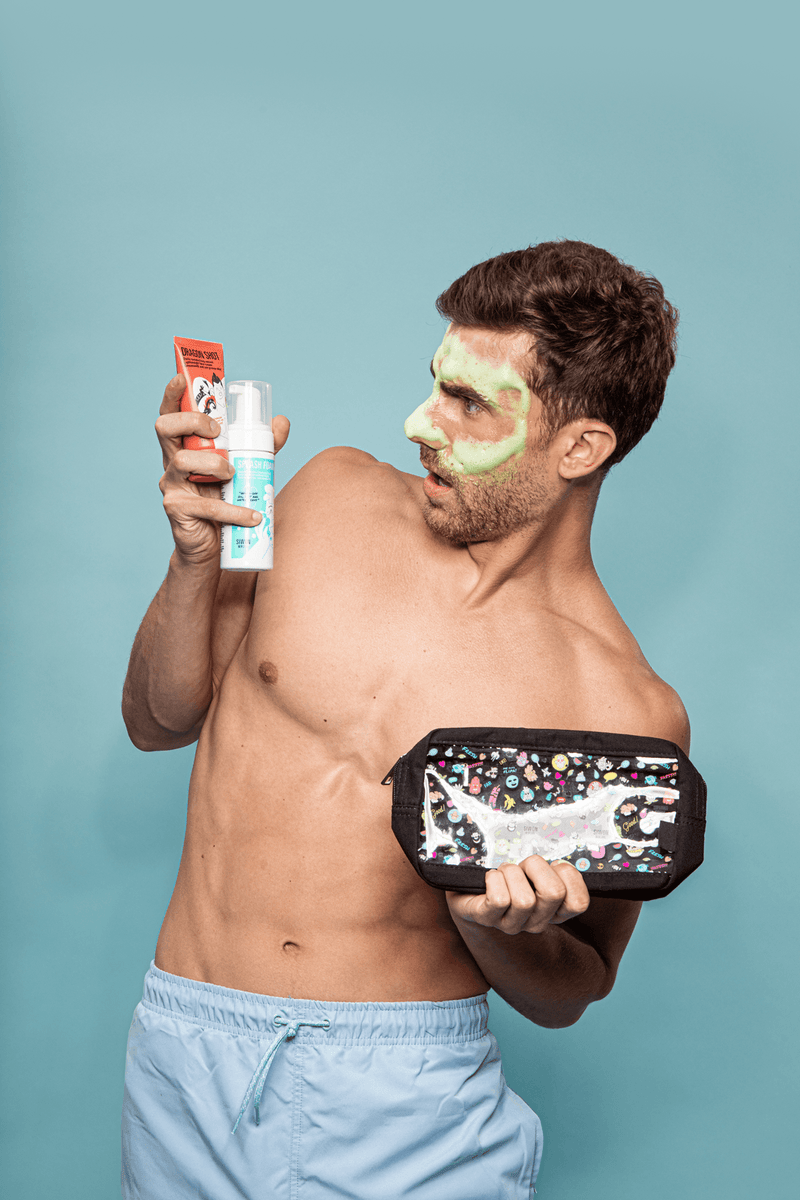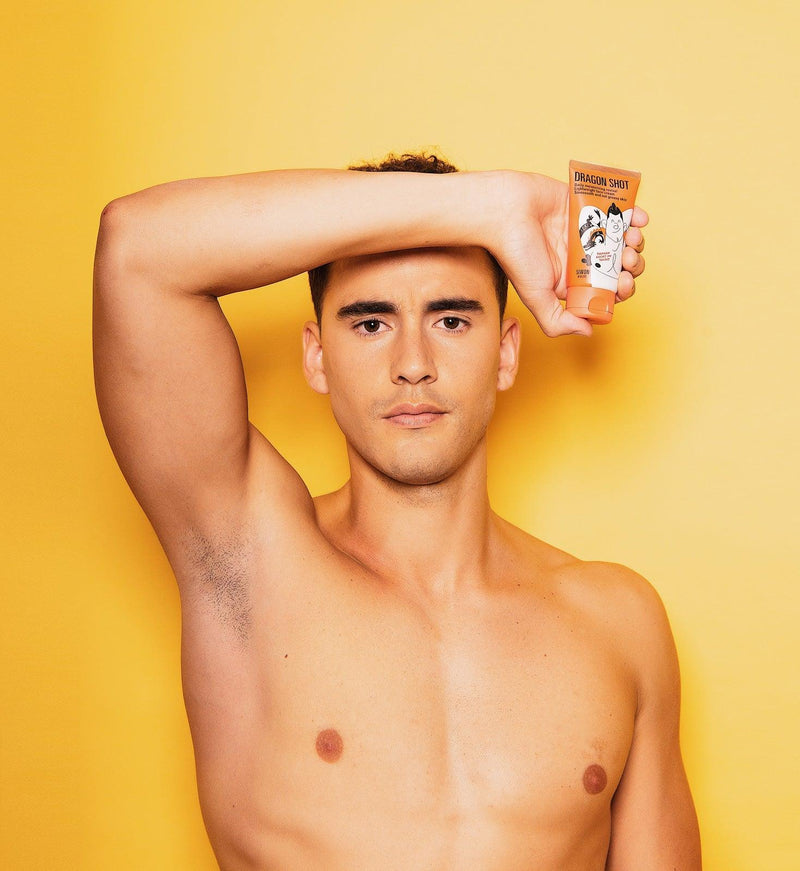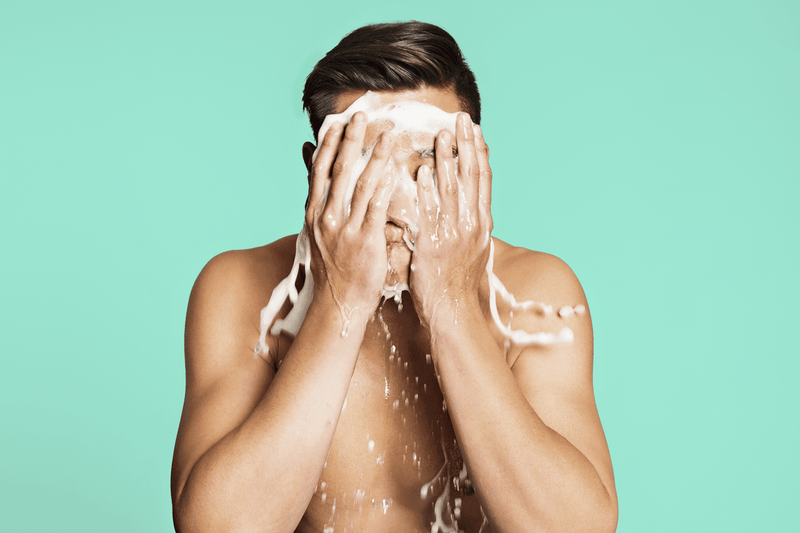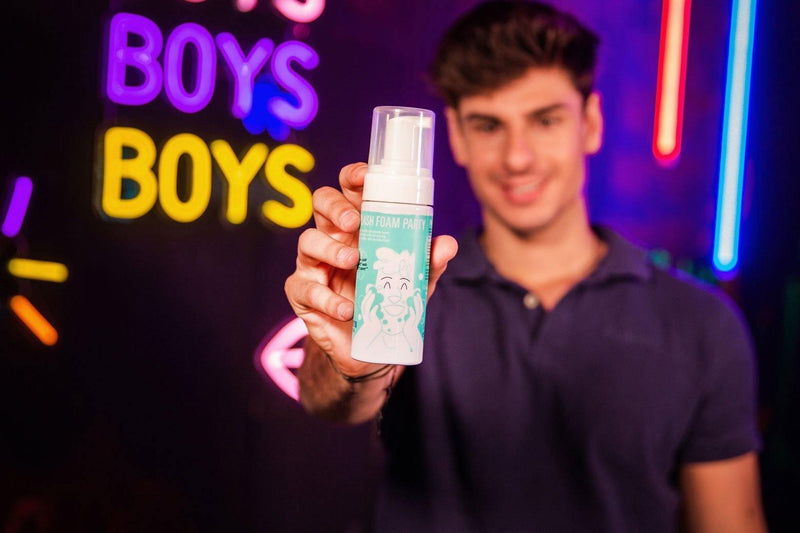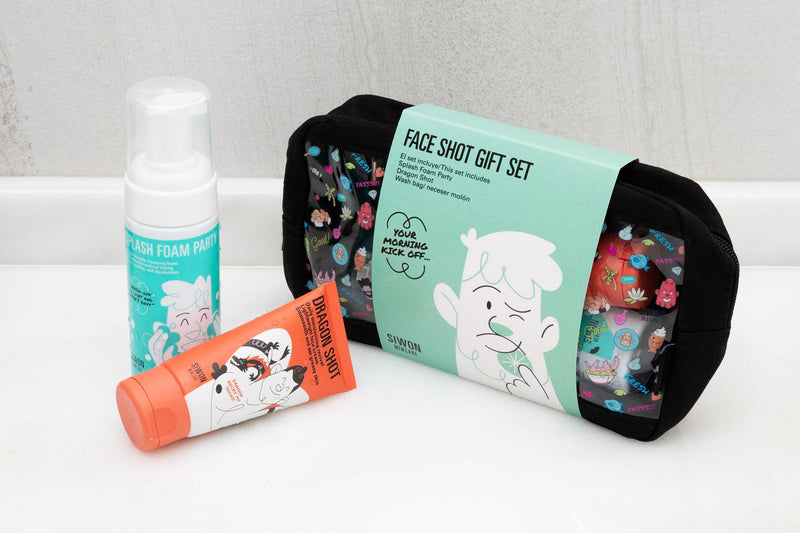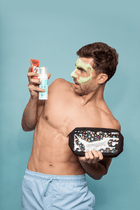 A gift that says a lot about you: you hop on relevant trends, you care about design AND substance and you will be remembered every morning.
What will you feel
The lucky one who receives it will enjoy:
Splash Foam Party: light green foam cleanser with a fruity smell. It leaves the skin soft and is non-drying (neither pulls nor cracks). Helps unclogging pores, keeping pimples and blackheads at bay.
Dragon Shot: our water like moisturizer. During the day, you will notice that shines disappears and that your skin remains smooth and hydrated.
A cool toiletry bag you can take on a weekend trip or to the gym.
How to use
Splash Foam Party. With your face wet, apply 2 or 3 foam pressures on your hands, massage your face, leave it on for 10-20 seconds and rinse with plenty of water.
Dragon Shot. On dry face, apply a 'tablespoon' of product and spread with fingers in circular motions over face and neck
Free shipping is available if a minimum amount is spent.
Free shipping for all orders:
Spain (peninsula and Balearic Islands), Portugal (continental) with standard shipping service.
Free shipping for orders over €50:
Germany, Belgium, Slovakia, Slovenia, Spain (Canary Islands), France (mainland), Netherlands, Hungary, Lithuania, Luxembourg, Poland, Czech Republic, Austria, Denmark, Ireland, Italy (mainland) and Latvia.
Free shipping for orders over €100:
Estonia, Sweden, Croatia, Finland, Bulgaria, Italy (Sicily), Romania, Greece, France (Corsica) and Portugal (Azores and Madeira).

Deliveries in 2/3 working days:
Spain (peninsula and Balearic Islands), Portugal (continental) with express delivery service.
Deliveries in 3/5 business days:
Germany, Belgium, Slovakia, Slovenia, France, Holland, Luxembourg, Czech Republic, Austria, Denmark, Ireland, Italy, Finland, Romania.
Deliveries in 7/10 working days:
Bulgaria, Croatia, Estonia, Spain (Canary Islands), Greece, Hungary, Latvia, Lithuania, Poland, Portugal (archipelagos), Sweden.
Our couriers are DHL, UPS, CorreosExpress or Correos (depending on whether you choose standard or express shipping). Delivery times count from the moment your order leaves our warehouse. The order processing time is 24/48 working hours. Deadlines may change due to bank holidays or due to causes beyond Siwon's control. Under no circumstances do the indicated deadlines constitute a guarantee of delivery. Orders with free delivery to Spain and Portugal have a delivery period of 3 to 5 working days.
Spread the love
perfect
Everything is perfect, both the order and the products
De lo mejor que he probado
Tanto el Dragon shot como el splash foam party son excelentes. Fáciles de aplicar, buena fragancia y no resecan ni dejan grasosa la cara. Super recomendados
MERECE LA PENA POR TÓÓÓÓ
Por sus texturas, por su variedad, por ser lgtbifriendly, por ser libre de crueldad animal, porque solo con ver la caja ya tienes estilo. Increíble.
Relación calidad-precio
Buena calidad. Buenos resultados. No son productos baratos pero tienen una buena relación calidad-precio.
los productos son una maravilla
El envío fue estupendo. Tenéis muy buen rollo en general y los productos una maravilla, así los extras. Me he quedado con ganas de compraros más cositas y probar vuestros otros productos. Aún no he tenido oportunidad de usar el protector solar, pero el Giggleberries 10 de 10, súper agradable el olor y la textura.